Case Study: DoKomi 2020 – Hybrid special-interest trade fair under stricter hygiene and infection protection conditions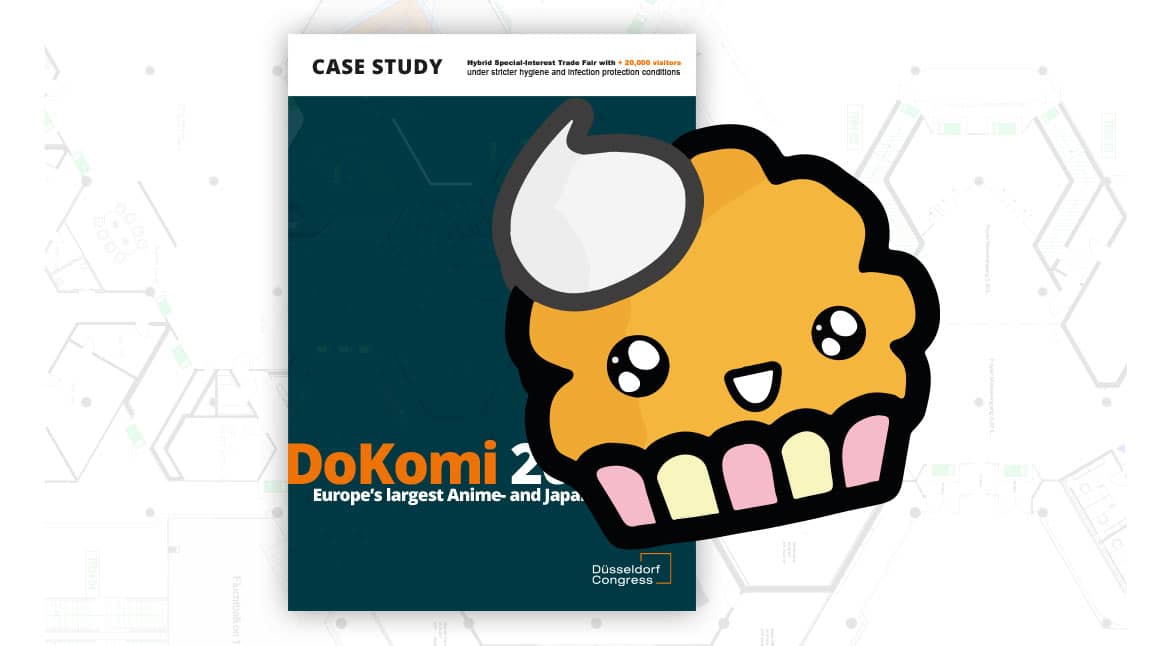 Established over 10 years ago, DoKomi has developed from a small fan community event into a special-interest marketplace with Germany's biggest Anime and Japan Expo over the years and has become an indispensable fixture for the European fan scene. In 2019 alone DoKomi attracted 55,000 visitors to the Exhibition Centre. In 2020 a way had to be found to safely hold the Expo for participants and employees – in coordination with the competent authorities as well as the state of North Rhine-Westphalia – despite the Covid-19 pandemic.
Case Study: DoKomi 2020 – download now
In our case study on DoKomi 2020, you can read about the measures taken to hold the event under the conditions of the Corona Protection Ordinance and how visitors reacted to the regulations.

Martin Rütten
23. February 2021