DGUV celebrates anniversary digitally – Düsseldorf Congress realises nationwide production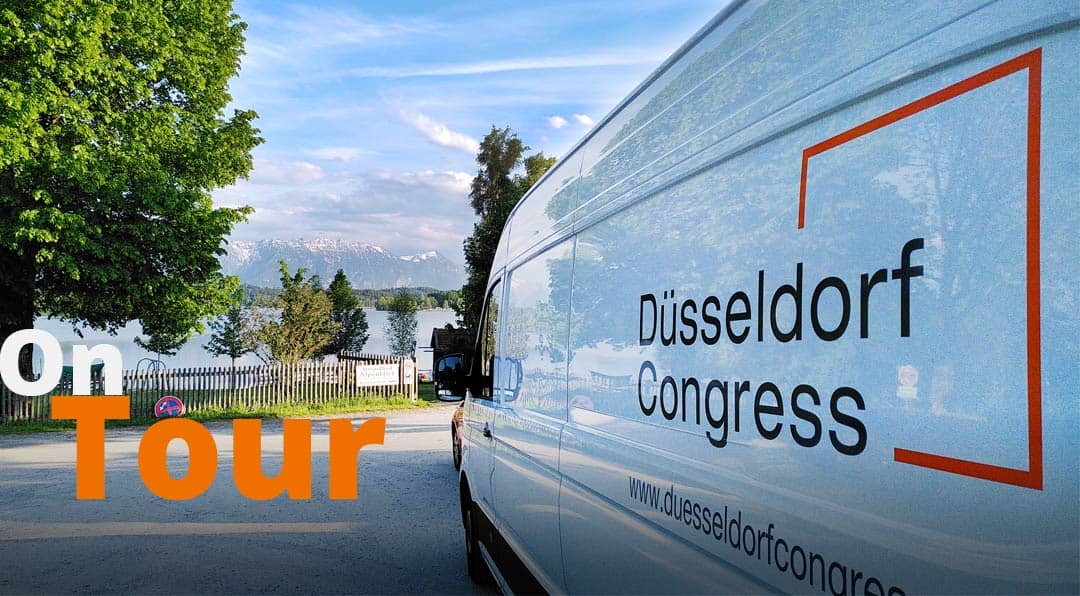 German Statutory Accident Insurance celebrates anniversary digitally
The original plan was to hold a big anniversary celebration as part of the Accident Medicine Conference of the German Statutory Accident Insurance (DGUV). But then Covid-19 came along and plans were quickly dropped. So no celebrations? Well not exactly – just in a very different and innovative way! A best case that we are happy to share.
Forming the backbone of medical accident care in Germany treating and caring for up to 3.2 million patients a year following accidents at and on the way to work – are a total of 4,200 accident insurance doctors who work for the German Statutory Accident Insurance (DGUV). A system of medical accident care that is exemplary on an international scale – and one that is now celebrating its birthday: because exactly 100 years ago, the principle of accident insurance doctors was introduced in Germany.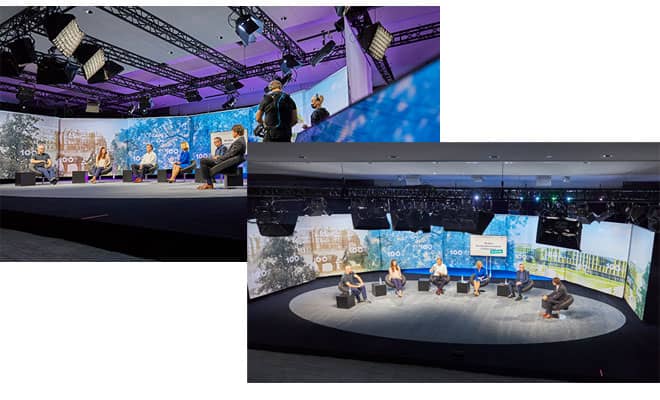 The plan was actually to hold an anniversary celebration as part of the Accident Medicine Conference, which is traditionally held at CCD by the DGUV Regional Association West every two years. But at times like these, this was just not possible. What happened instead is exemplary of the close cooperation between solid partners you can rely on – the DGUV and the Düsseldorf Congress team.
First ideas were jotted down: how about an event that integrates different formats and settings on a central online platform? With live elements, broadcast from CCD, with videos-on-demand and pre-recorded feeds/e-reporting. An ambitious plan that gradually firmed up into a production plan.
In the end, filming took place at four locations throughout Germany: in Murnau, Ludwigshafen and Berlin, where there are large accident clinics, as well as in Düsseldorf.
Six days of filming within one week featured on the agenda of "Düsseldorf Congress on Tour", the internal working title. With a crew that, under the overall direction of Pit Preßler from the Düsseldorf Congress team, included everything you need for professional TV productions – from the image, lighting and sound technology to the camera equipment, the props and the make-up artist. "That was big screen filming," says Pit Preßler "and an extra motivation for that very reason".
Even for the experienced master of event technology and producer of Düsseldorf Congress, a production of this magnitude is truly a benchmark. And the sheer scope demonstrates this: 24 expert lectures were recorded, video clips produced, words of welcome taped. Everything was done precisely and professionally. The DGUV also emphasises this:
"It was a great pleasure for us to develop and implement the idea for this congress with Düsseldorf Congress. We would like to express our sincere thanks for the competent, innovative and very kind support for our big anniversary day," says Thorsten Schmitt from the DGUV Regional Association West.
It all started on 24 June with a live broadcast and a roundtable discussion staged in Room 3 of CCD – all in a classic TV talk show style. What's more, the pre-recorded material is still available on demand until 23 July. This is exactly what the accident insurance doctors deserve in the service of patients. Congratulations!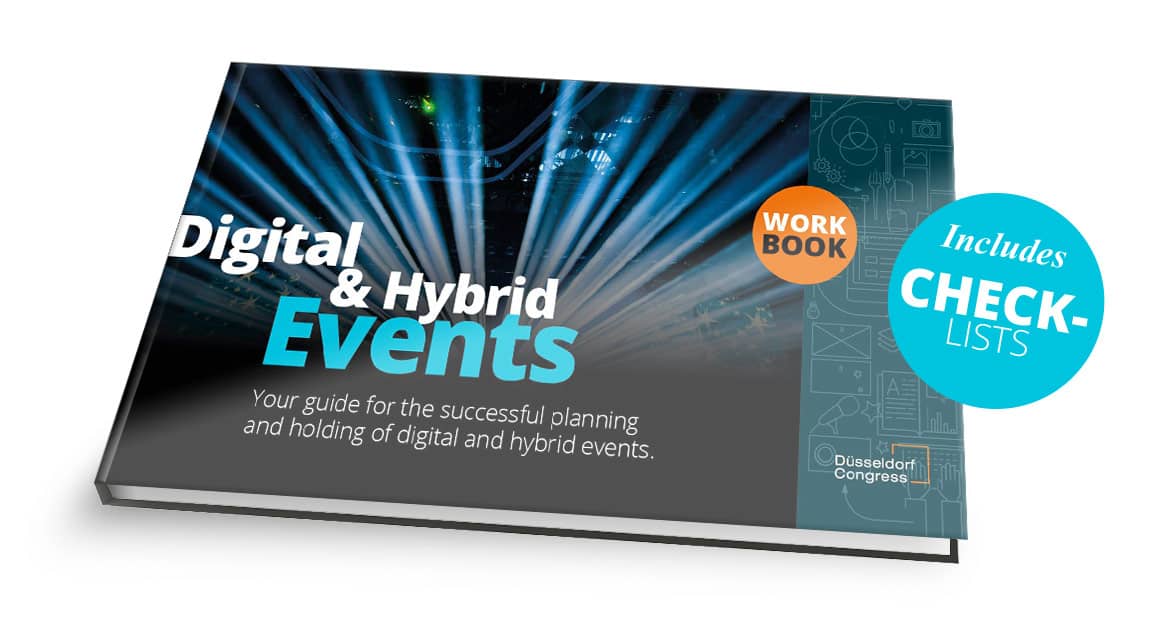 Workbook: "Digital and Hybrid Events"
Download now

Redaktion
30. June 2021