DoKomi 2020: Germany's biggest anime and japan expo was held successfully and safely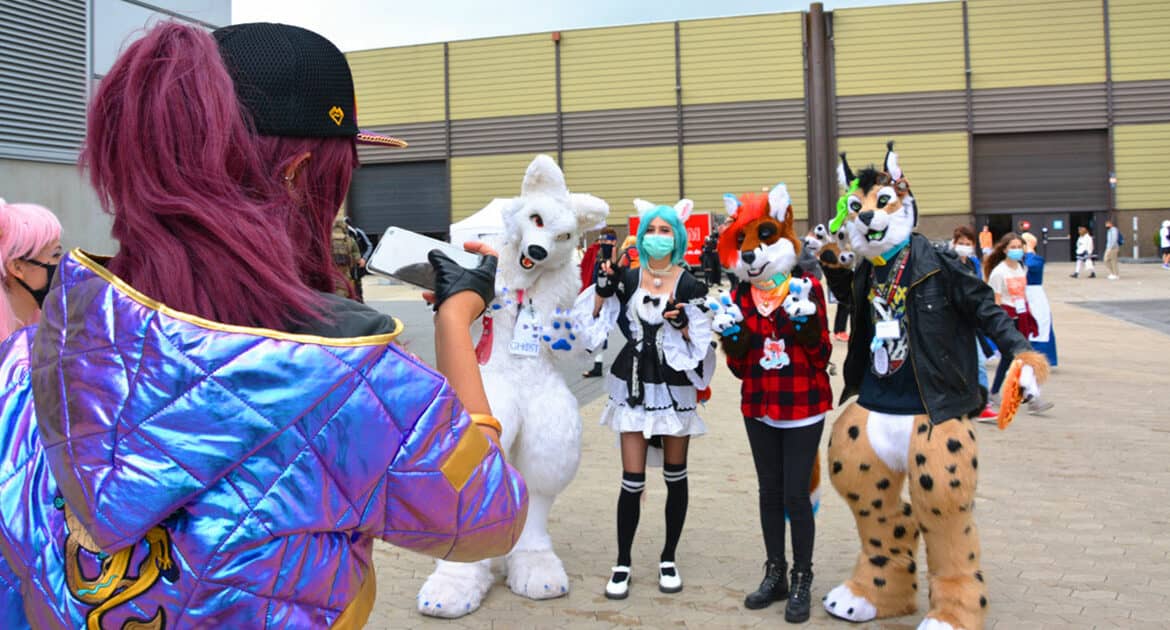 Press release
28,000 young fans of Japanese pop culture convened for the twelfth DoKomi in Düsseldorf on 26 and 27 September 2020. These dates went ahead after the event in May was postponed due to Corona. The successful and safe holding of DoKomi 2020 sends an important signal for the future of the event industry.
For two days German and European Japannn were invited to find out about the latest trends in the areas of anime, manga, Cosplay, gaming, music etc. and to network with like-minded people.
In compliance with the necessary hygiene rules the organisers thrilled the visitors with a range of activities: at the DoKomi Dance Off Contest on the Black Stage or in eSports-competitions organised in the Community Contest Area visitors were invited to compete with each other in a playful way. Cosplayers presented their costumes in a variety of contests. At a number of workshops DoKomi participants learnt how to make their own costumes, prepare Japanese dishes, or to draw and write their own manga comics. In addition, artists and exhibitors from the fan community presented themselves – including some 300 illustrators and designers.
"DigiKomi" – Dokomi goes digital
Starting this year there has also been an additional virtual version of this specialist trade fair – the DigiKomi. With this hybrid format the organisers now combine an urban pop-culture live event with an interactive online anime convention thereby offering the constantly growing community an additional platform for dialogue and creative exchange.
In addition to this, the hybrid approach boosts the cultural, social and touristic value of the popular Japan and anime convention for the city of Düsseldorf and the state of North Rhine-Westfalia and not least for the international exposure of the pop-culture, digital and creative offers in the metropolitan region.
Comprehensive hygiene and protection measures ensure safety on site
Having started with initially 1,800 participants ten years ago DoKomi has become one of the most relevant European meeting places for the European Japanese pop-culture community and a fixture for the state capital. In 2019 the specialist trade fair brought 55,000 visitors from all over Europe to Düsseldorf to exchange ideas, get to know each other and, above all, have lots of fun!
Fun and exchange were also centre stage this year but were accompanied by an extensive hygiene and hygiene concept which had been coordinated with all competent authorities. Measures included enlarging the event area from 65,000 sqm to 108,000 sqm. To this end several halls of Messe Düsseldorf and CCD Congress Center Düsseldorf were used. Moreover, capacity limits of approx. 14,000 visitors were laid down per day.
Despite these special circumstances both the organisers and participants voiced their great satisfaction with DoKomi 2020. The atmosphere at the CCD Congress Center Düsseldorf and the Exhibition Centre has been excellent, they agree.

Katharina Kellner
28. September 2020