Düsseldorf among the Top 3 most attractive business locations in Europe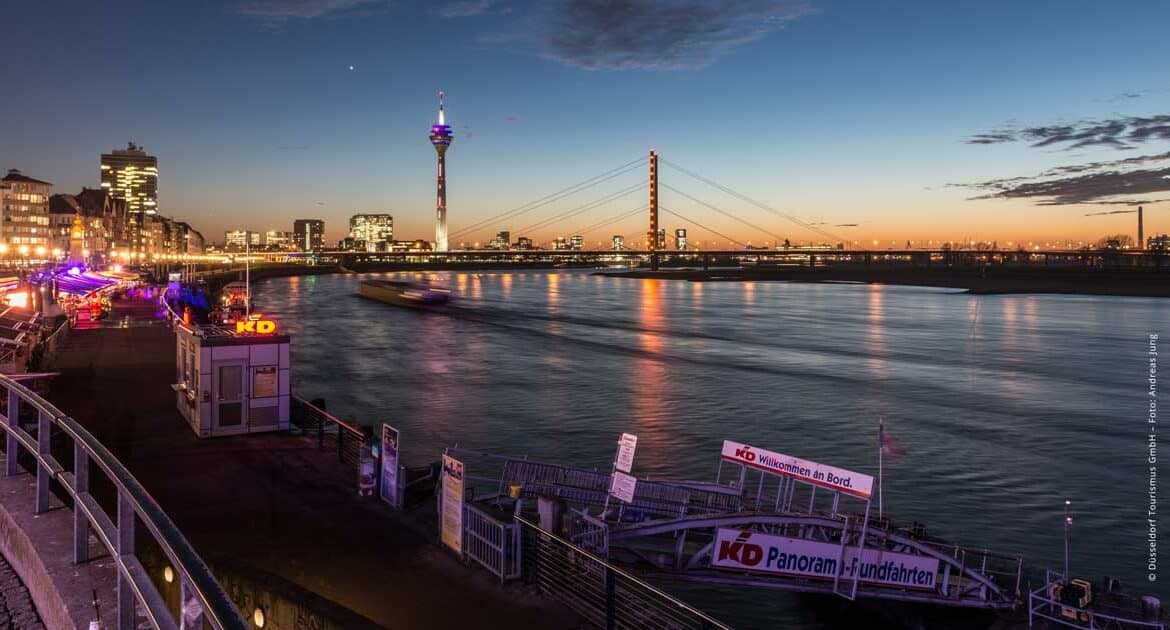 The City of Düsseldorf has been voted one of the most attractive business destinations in all of Europe by the "Financial Times". The capital of North Rhine Westphalia ranked 3rd among the European cities in the category 500,000 to 750,000 inhabitants.
Attractive location for direct foreign investment
As one of the most relevant business newspapers in the world, the "Financial Times" observes and assesses topical information on global investment streams in its bi-monthly Special 'fDi magazine'. In its current issue the trade publication listed Düsseldorf among Europe's most relevant business destinations for direct investment. Düsseldorf occupies an outstanding 3rd place in the European city ranking for the 500,000 to 750,000 inhabitants category.
Düsseldorf convincing in several categories
There were also good ratings for Düsseldorf in the "Economic Potential" and "Infrastructure" sub-categories where the North Rhine-Westphalian capital ranked 4th.
Additionally, the city succeeded in securing a Top 10 spot in the rankings for its strategy for foreign direct investors. This covers investment of international companies bringing not only capital but also know-how and technology into the city. This category assesses how well cities advertise their business location internationally.
Award ceremony as part of real-estate trade fair MIPIM
The award will be presented in early June 2020 as part of MIPIM, the most important trade event for the European real estate sector, in Cannes. Theresa Winkel, Head of the Düsseldorf Economic Promotion Office, will be there to receive the award. She will represent the state capital together with a Düsseldorf delegation headed by Lord Mayor Thomas Geisel, at the 4-day real estate trade fair. Together with 14 stand partners Düsseldorf will be represented with a stand for the 22nd time now (Stand R7.G12 in the Riviera Hall).
For more information on the Award visit the Media Portal of the City of Düsseldorf.

Katharina Kellner
9. March 2020