Düsseldorf – Japan's cultural, social and economic centre in Germany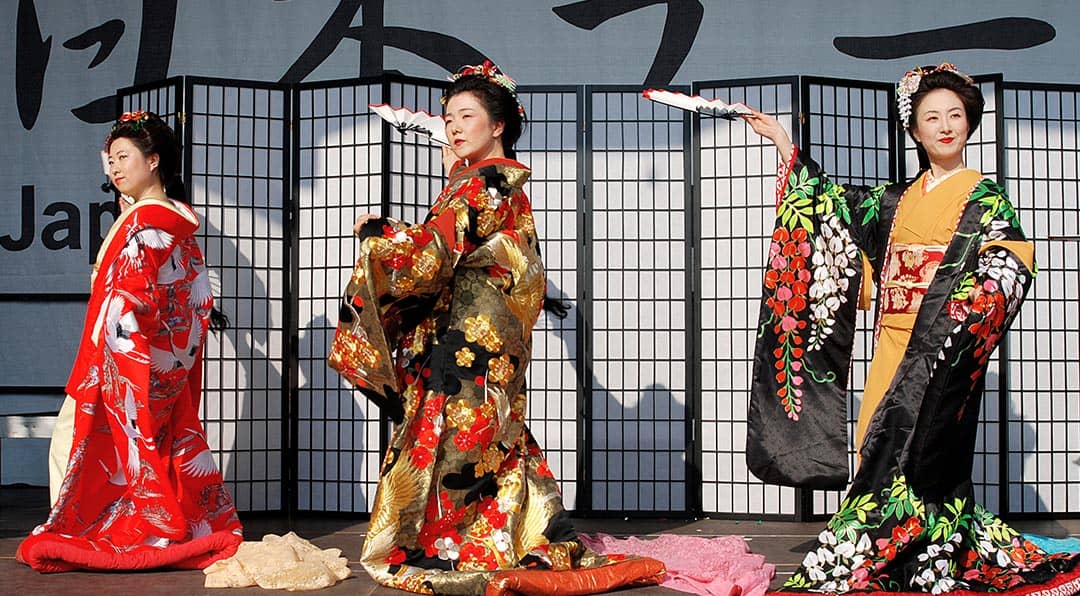 Düsseldorf lives (and loves) Japan:
Economically most relevant Japanese hub in Continental Europe
He once said of himself that he dreamt in Japanese and thought in German. Born in Osaka in 1961, Masahiro Yasuda came to Düsseldorf in 1984 to learn everything about piano manufacture in the home town of Robert and Clara Schumann. Initially, he only wanted to stay for a few years, he later said in an interview, but these few years have now become almost four decades. As a master piano builder he has worked in his workshop in Düsseldorf-Oberkassel until today, restoring instruments, tightening strings and tuning pianos.
Düsseldorf – Japan's cultural, social and economic centre in Germany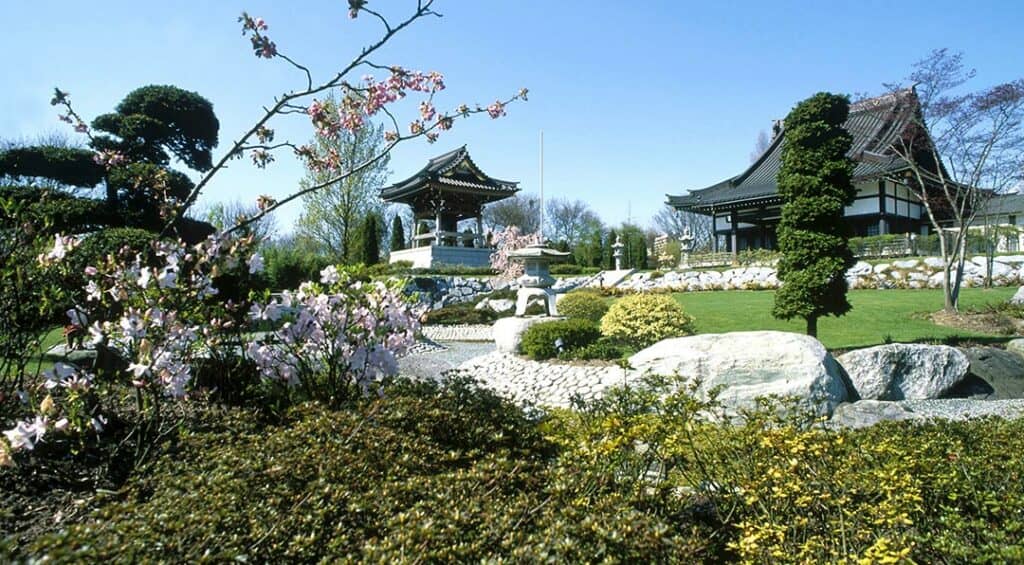 Masahiro Yasuda is one of more than 8,400 Japanese living in the North Rhine-Westphalian capital. No other German city registers more Japanese nationals and even across Europe there are only more Japanese living in Paris and London. In no other German city do people live and breathe such Japanese lifestyle as in Düsseldorf – both in cultural, culinary, social and – of course – also economic terms. This makes the capital the economically most potent Japanese location in Continental Europe and the most important investment destination for Japanese companies in Germany.
This is the result of infrastructure that has grown since the 60s: be it the Japanese Chamber for Industry and Commerce (JIHK), the Japan External Trade Organisation (JETRO), the German-Japanese Economic Circle (DJW), the Japanese Club (with 250 Japanese companies) or the Japanese International School – all of whom are important institutions headquartered in the state capital.
Wirtschaftstag Japan 2021: hybrid at CCD Convention Center Düsseldorf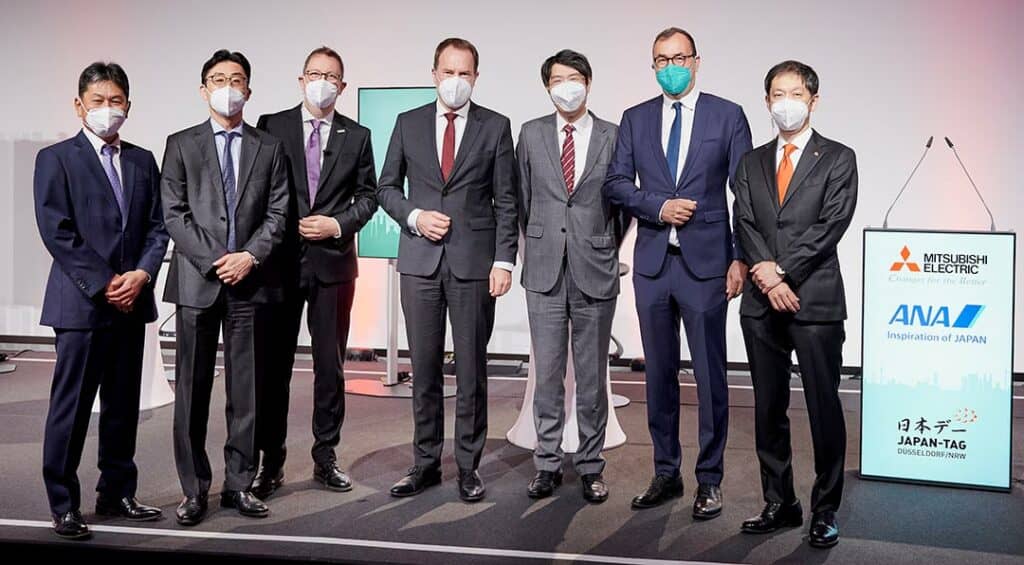 From left: Masutaka Onishi, President of ITOCHU Deutschland GmbH, Shinichi Okumura, President of the Japanese Chamber of Commerce and Industry in Düsseldorf e.V., Peter Abelmann, Manager Kompetenznetz Logistik.NRW, Dr. Stephan Keller, Lord Mayor of the State Capital Düsseldorf, Kiminori Iwama, Consul General Japanese Consulate General Düsseldorf, Karl-Uwe Bütof, Head of Department VIII (Location Marketing and Development) of the Ministry of Economic Affairs, Innovation, Digitalization and Energy of the State of North Rhine-Westphalia, Takuya Ozeki, Director Rail Forwarding / Air Forwarding at Nippon Express Europe GmbH.
These also include the "Wirtschaftstag Japan" – held annually since 2002 as a business forum with top business and policy representatives. This year due to the pandemic the event was organised as a hybrid format with live streams broadcast live in German/Japanese from CCD Convention Center Düsseldorf. Featuring guests of honour live on the panel such as Consul General Kiminori Iwama, the President of the Japanese Chamber of Industry and Commerce in Düsseldorf, Shinichi Okumura, and Dr. Stephan Keller, Lord Mayor of Düsseldorf, as well as participants joining online from Japan and Germany including top representatives from such major companies as Mitsubishi, Nippon Express, METRO and DHL. Their topic: "Innovative Distribution and Logistics under the Sign of Sustainability and New Normal".
The Japan Day attracts hundreds of thousands of visitors every year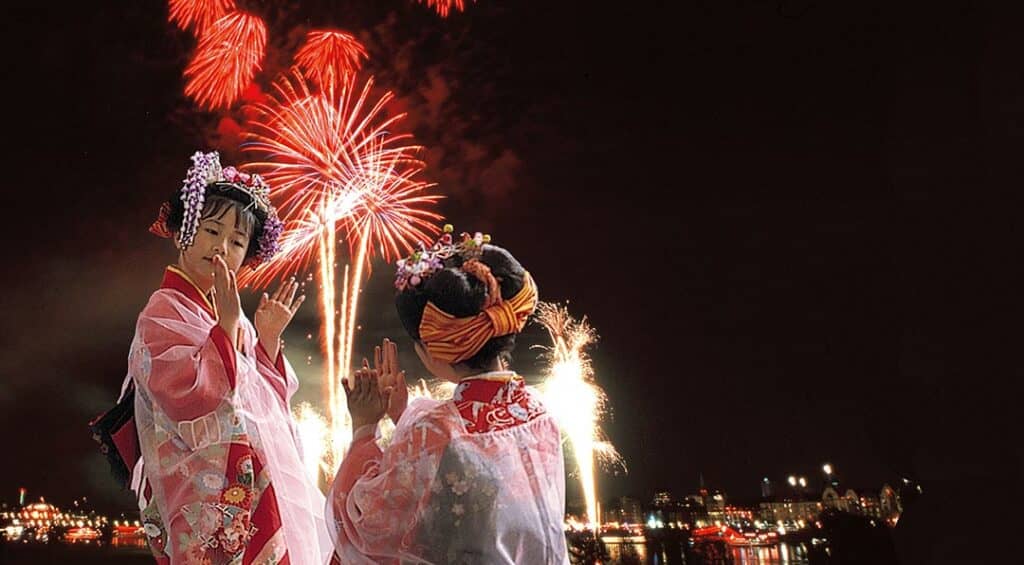 However, Düsseldorf not only "lives and loves" Japan in business terms but also in cultural terms. The most visible sign for this are two events all about Japan: firstly, the Japan Day Düsseldorf/NRW, which has attracted up to 600,00 visitors in "normal" years since 2002 and is one of Germany's biggest and most colourful cultural street festivals. And secondly, DoKomi a convention that attracts Anime, Manga and Japan fans from all over Europe.
DoKomi – a Japanese synthesis of the arts for visitors from throughout Europe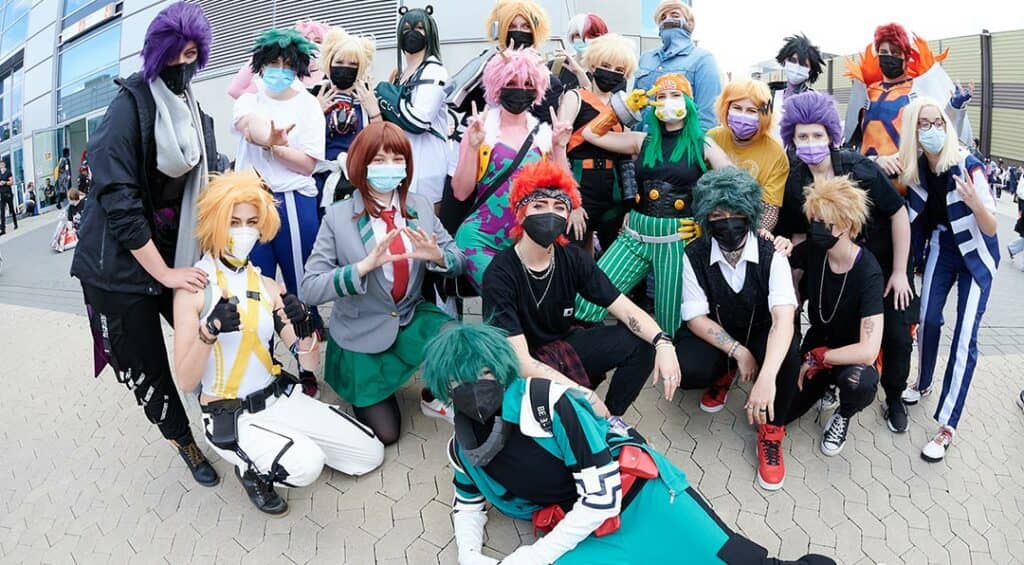 DoKomi, is held annually at the Exhibition Centre of Messe Düsseldorf and occupies the entire CCD, converting everything into a Nippon-like landscape with 55,000 visitors. A synthesis of the arts that is very much intensified in atmosphere terms by the adjacent Japanese Garden, the Rhine promenade and the elaborately designed gardenscapes that cast a spell on every cosplayer.
On the Messe Düsseldorf fairgrounds DoKomi, which was held for the first time ten years ago, now occupies over 40,000 m² in three halls, 20,000 m² at Congress Center Süd as well as a courtyard with 10,000 m² event area. Add to this the workshop rooms and venues along the newly built Hall 1. In Hall 5 the Black Stage also allows several thousands of visitors to take part in Dokomi's extensive stage programme. Its counterpart, the White Stage, is located in Room 1 of Congress Center Süd, providing the backdrop for live concerts, art and panel discussions. Rooms X and Y of CCD Stadthalle are "go-to place" for the grand and magnificent – where the Cosplayball takes place. Another live stage is located at the chic Room 3, and another arena in Room 2.
So a true challenge and equally demanding task for the event technology team headed by Philipp von der Heyden-Rynsch. But in both cases the verdict reads: 善哉, which translates as "well done".
Presse-Info: Japan Convention "DoKomi" attracts 28,000 Anime, Manga and Japan Fans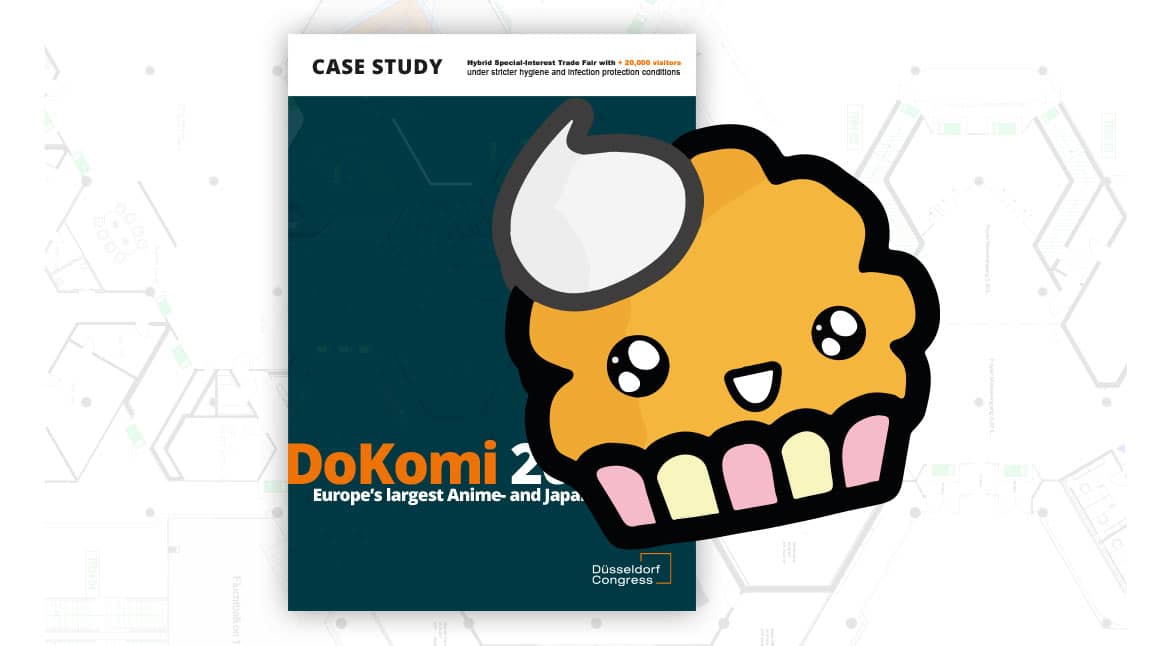 Case Study: "Case Study: DoKomi 2020 – Hybrid special-interest trade fair under stricter hygiene and infection protection conditions"
Download here

Redaktion
19. October 2021