Düsseldorf as a high-performance centre for European medicine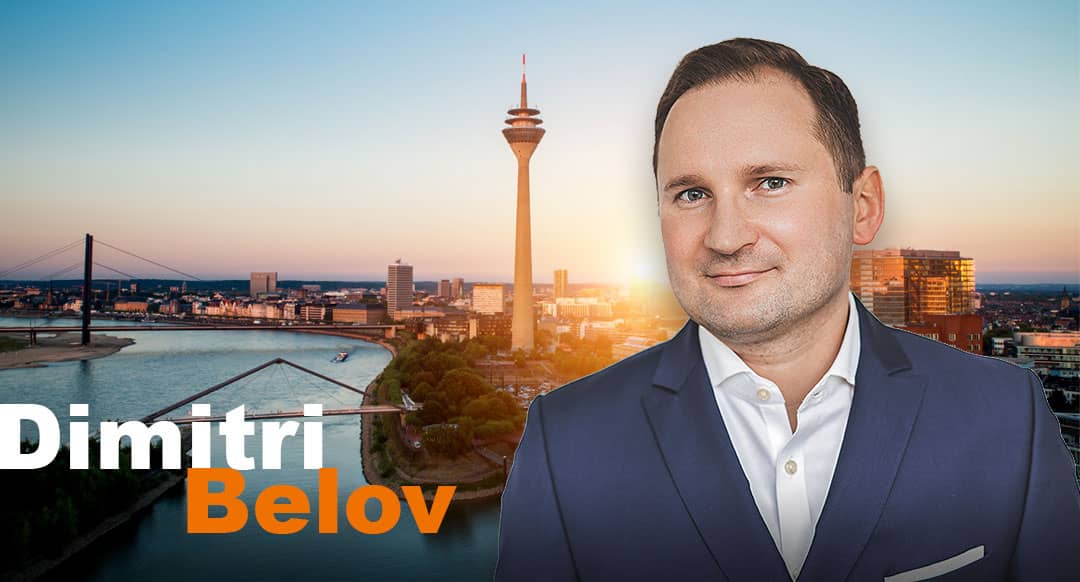 Dimitri Belov is "Head of Health Marketing"
Success has many faces – at Düsseldorf Congress and its partner companies who do their utmost to make conventions, meetings and events at the CCD Congress Center Düsseldorf a success. Since March a new face has joined the fray: Dimitri Belov, who serves Düsseldorf Convention and Düsseldorf Tourismus as "Head of Health Marketing" and markets this medical location on an international scale.
From royals to radiology: medicine marketing is his mission
At home in the world – this is what Dimitri Belov is even when he is not travelling; because his job is to win over guests and business partners from all over the world for the "Medical Valley on the Rhine". Regardless of whether it is jet-set patients or professional congress organisers (PCO): the 40-year-old, who has also worked as "Head of Health Marketing" for Düsseldorf Convention, a unit of city-owned Düsseldorf Marketing GmbH, since March, knows exactly that these two customer bases are mutually dependent on each other: "The international reputation that Düsseldorf enjoys as a high-performance centre for European medicine makes this destination equally attractive for business customers and patients from throughout the world," says Dimitri Belov.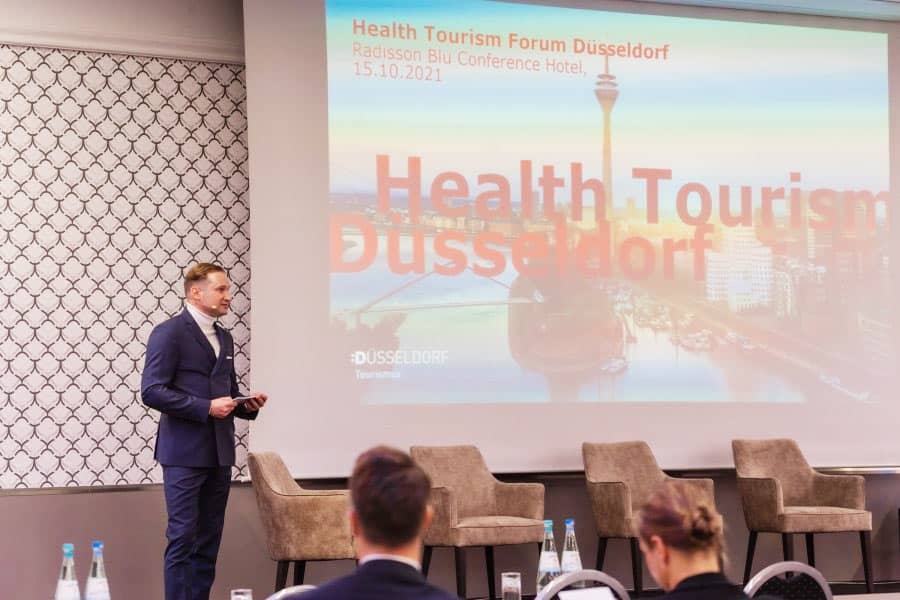 More than 3,000 established physicians and private clinics, a good dozen renowned specialist clinics as well as the university clinic along with the world-leading health trade fair MEDICA together all justify the excellent reputation that Düsseldorf enjoys as a medical location internationally. Due to its density this cluster makes Düsseldorf such an attractive destination for both the PCOs of medical congresses and meetings and for health tourists alike: "Alongside Munich and Berlin Düsseldorf is synonymous with cutting-edge medicine and very high medical standards that are in demand with patients the world over," explains Dimitri Belov, who has held the "lose ends" of medical tourism to form a dense network for Düsseldorf Tourismus since 2016.
From George Clooney to Kobe Bryant: Düsseldorf is the Medical Valley
It is patients as treated by Professor Dr. Peter Wehling, a world-renowned arthrosis and pain specialist, that add to the city's renown. His list of patients reads like the "Who's Who" in sports and show-biz: be it movie stars like Bruce Willis, Demi Moore and George Clooney or NBA star Kobe Bryant or professional golfers like Vijay Singh and Fred Couples – they all trust in the medical expertise of Peter Wehling, who also lectures as a professor at the University of Düsseldorf and University of North Carolina.
Peter Wehling is not an isolated case. The number of private clinics boasting internationally renowned, top-notch physicians has been growing in Düsseldorf for years; and not only in plastic surgery where Düsseldorf has long been dubbed Europe's plastic surgery capital. The city boasts just as wide expertise in treating severe deformities, in laser medicine and aesthetic dermatology. Expertise that attracts patients from the Arab Gulf region and the CIS states.
Royals from the Gulf states as guests
Dimitri Belov is aware of this: "Royals from Kuwait, Saudi Arabia and Qatar regularly visit the Rhine metropolis to seek treatment here. On top of this, they enjoy Düsseldorf as a summer residence where they spend up to six weeks with their whole families. What they particularly appreciate is the wide variety of medical treatments offered here. Add to this the attractive city centre with plenty of luxury stores in walking distance from top-class 5-star hotels."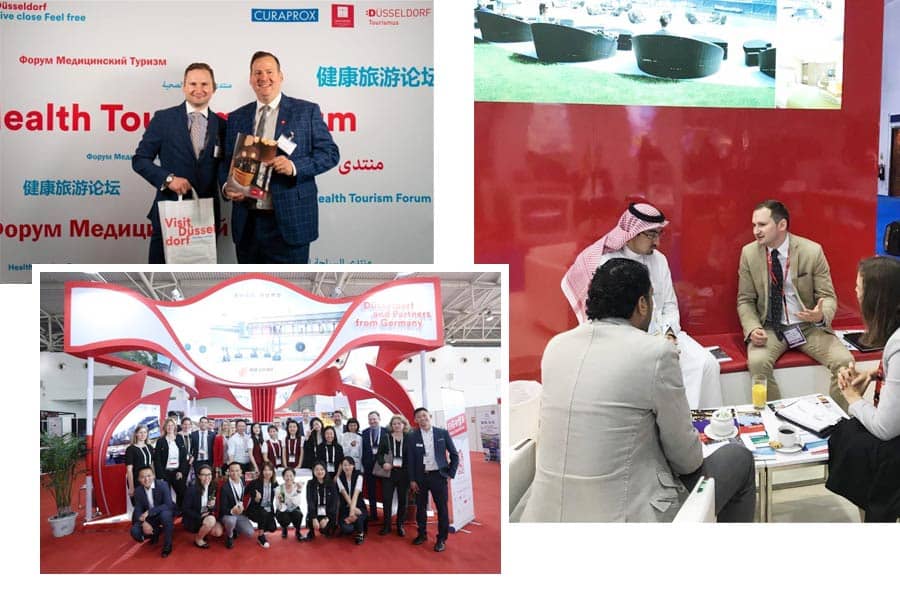 China as a growth market
He is sure that health tourism and the appeal of Düsseldorf as a medical destination will continue to rise: "In China alone there is a growing middle class of up to 200 million people who travel and appreciate the excellent reputation of German medicine." He has no doubt about that. Correspondingly intense are the activities of Düsseldorf Tourismus on international markets to secure the biggest possible slice of this cake. Always with him in his travel luggage: the brochure "Health Tourism Düsseldorf", published in the local language and edited to suit the country-specific customs. It came in handy that he studied cultural sciences in Bochum and has a fine sense for cultural differences.
But you don't always have to go that far: "We have observed that a rising number of patients come from the Netherlands and the UK to Düsseldorf to obtain medical care here as self-payers."
USA plan medical congress in Düsseldorf
And as if any more proof was needed that the work done by Dimitri Belov and his colleagues at Düsseldorf Convention bears fruit, the telephone rang during our conversation. At the other end of the line was a PCO from the US who had visited Düsseldorf a few days before with a colleague from Atlanta to scout the venue for a medical congress. When Dimitri Belov put down the receiver, he smiled and said: "This might just work out". He then added his gut feeling rarely let him down. We like to think so.

Redaktion
17. August 2022