Furniture that matches your Event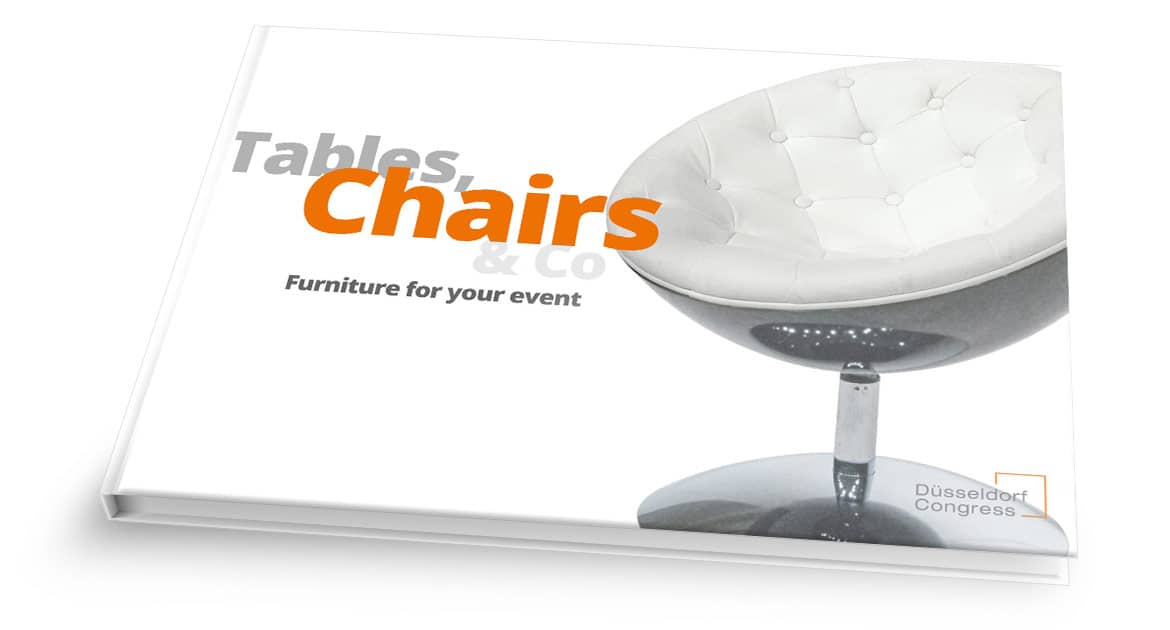 High-Quality Furniture for Events: Add those Finishing Touches to your Event
From classic-elegant conference furniture and exclusive gala dinner furnishings to stylish lounge pieces: there is more to furnishing an event than merely selecting functional furniture. A consistent furniture concept underlines the character of your event and decisively contributes to making your participants feel at ease.
Spoilt for Choice – How to find the Furniture that matches your Event
Important criteria to bear in mind when selecting matching furniture include the aim of an event and the needs of its participants. If the event is a scientific convention, the focus is on knowledge transfer. Therefore, it is key that attendees not only sit comfortably but also enjoy unrestricted view of the stage and/or the presentations shown there from every seat in the room.
At annual general meetings or general assemblies participants tend to take notes more often. Tables therefore make sense as additional furniture for such events.
At purely virtual or hybrid events the focus is especially on the stage design and/or the rostrum while at up-to-date corporate events stylish bridge tables and bar stools can be the perfect choice to underpin the nature of the event.
Besides these interior-design related considerations furniture also serves another functional purpose: it serves to guide participants. Well-planned traffic routes and movement zones also help to observe necessary distances and make participants feel safe. On top of this, they ease your own team's work.
Emphasise the Brand Concept of your Event
In a nutshell: the furnishing of an event should be chosen with a view to enhancing the brand concept or image of the event and to making your participants feel at home with you.
Regardless of the story you wish to tell with your event – we have the event furniture to match.
If you are interested in our new catalogue do not hesitate to download it now.
Furniture Catalogue – download now

Nadine Hesselmann
21. January 2021