Japan Convention "DoKomi" attracts 28,000 Anime, Manga and Japan Fans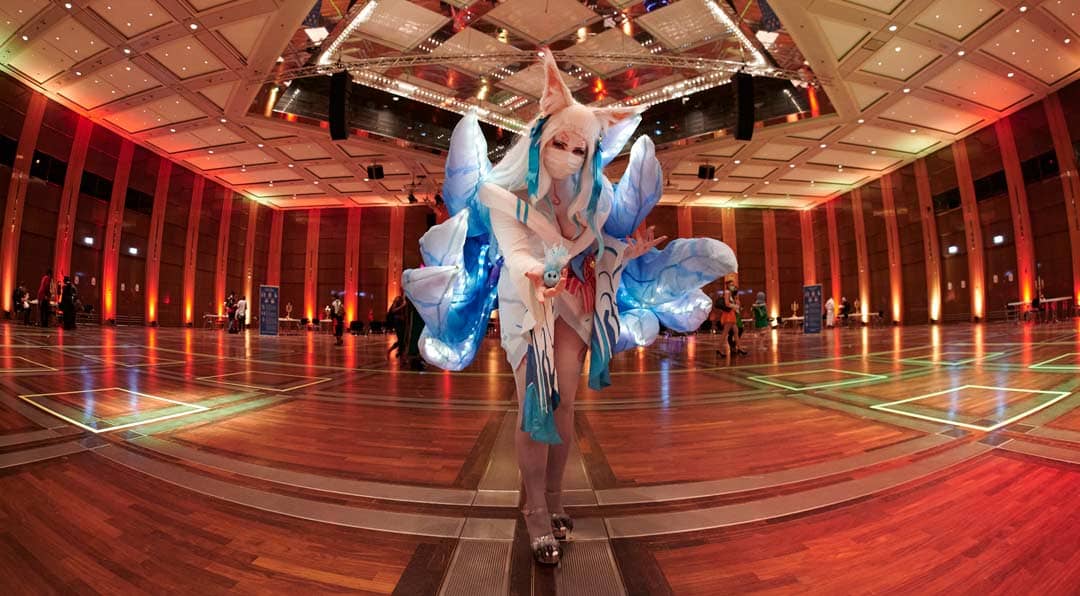 Law enforcement and security forces praise visitors' disciplined behaviour
It proved the reunion that Anime, Manga and Japan fans had been awaiting for so long. Just the way they love their DoKomi – bursting with colour, full of imagination and exuding that magic air of Japanese craftsmanship and lifestyle. Even though it was, of course, not a "normal" DoKomi and the multi-level safety and hygiene concept set clear limits and guidelines. This, however, did not harm the Japanese feel and the nature of the event, a scenic synthesis of the arts, which makes Dokomi so special – featuring spectacular stage shows, live concerts, Cosplay competitions, gaming areas, a food festival and, needless to say, Mangaka illustrations, Webcomic artists, musicians and dancers. So the motto was: whoever had submitted their "3G" proof (geimpft, genesen, getestet – vaccinated, recovered, tested) was in for a 5G booster of moments of bliss, pleasure, community, artistic genius and mental composure. In a nutshell – everything Anime and Manga fans share along with their love of Japan. And this seems to be as huge as the development of DoKomi itself.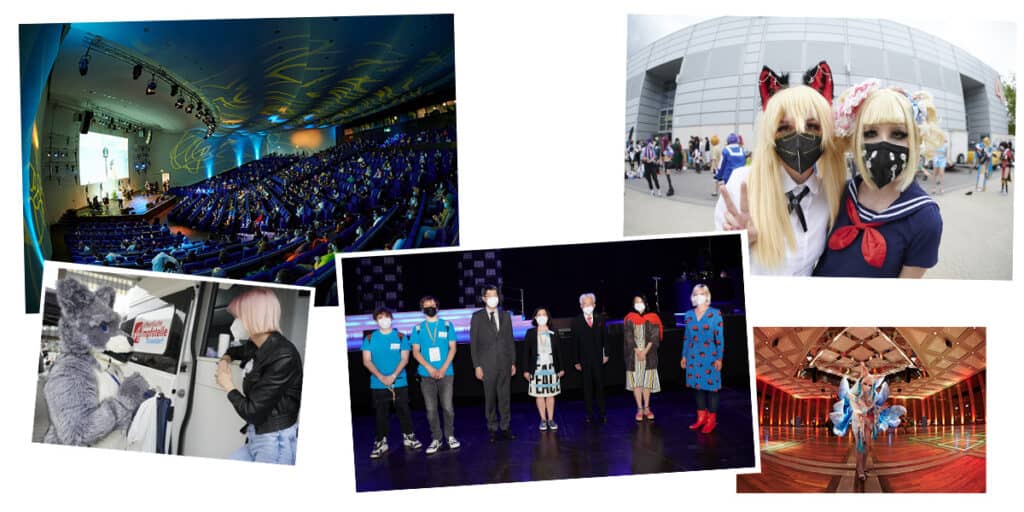 A declaration of love on 108,000 m²: CCD and four exhibition halls occupied
What started twelve years ago as an event with just some 1,800 participants has developed into what is now the biggest community meeting of its kind throughout Germany. DoKomi occupies the entire CCD, the four adjacent exhibition halls and the courtyard on a total of 108,000 m², set in the picturesque scenery of the Japanese Garden and the Rhine. The name DoKomi is short for "Doitsu Komikku Maketto", which roughly translates as "German Comic Market".
Building bridges between cultures – Quote from the Consul General
But it is more than just a live event: it is also a cultural bridge to a region that is the cultural, social and economic centre of Japan in Germany. This was also underlined by the Japanese Consul General Kiminori Iwama in his opening speech: "DoKomi gives a deep insight into young Japanese pop culture and is often the beginning of the engagement with Japanese culture. In this way, it is also a bridge between Germany and Japan." DoKomi is part of Japanese life in Düsseldorf, the third largest Japanese community in Europe, says Clara Gerlach, mayor of the state capital Düsseldorf: "Sports fans are currently looking towards Japan for the Olympic Games, fans of Japanese culture are looking towards Düsseldorf today and tomorrow."
Safety first: Safety and Hygiene Concept works perfectly
In "regular" years before the pandemic DoKomi registered up to 55,000 visitors. This year, the attendance was limited to 28,000 people – 14,000 per day – in agreement with the competent authorities of the regional capital Düsseldorf. Visitors complied with the rules of the multi-level Safety and Hygiene Concept: personalised registration, 3G proof ("vaccinated – tested – recovered"), sufficiently big distances at the premises and mandatory use of face masks everywhere. On site, these measures were complemented by a mobile vaccinate centre operated by the regional capital. The measures were consistently implemented also because the audience was very disciplined, as unanimously confirmed by both organisers and law enforcers alike.
The event also benefited from the experience gained by Düsseldorf Congress holding events under pandemic conditions. All under the sign of the rising sun, DoKomi has now basically marked the second re-start of trade fair operations and received the praise お見事, which translates as "well done".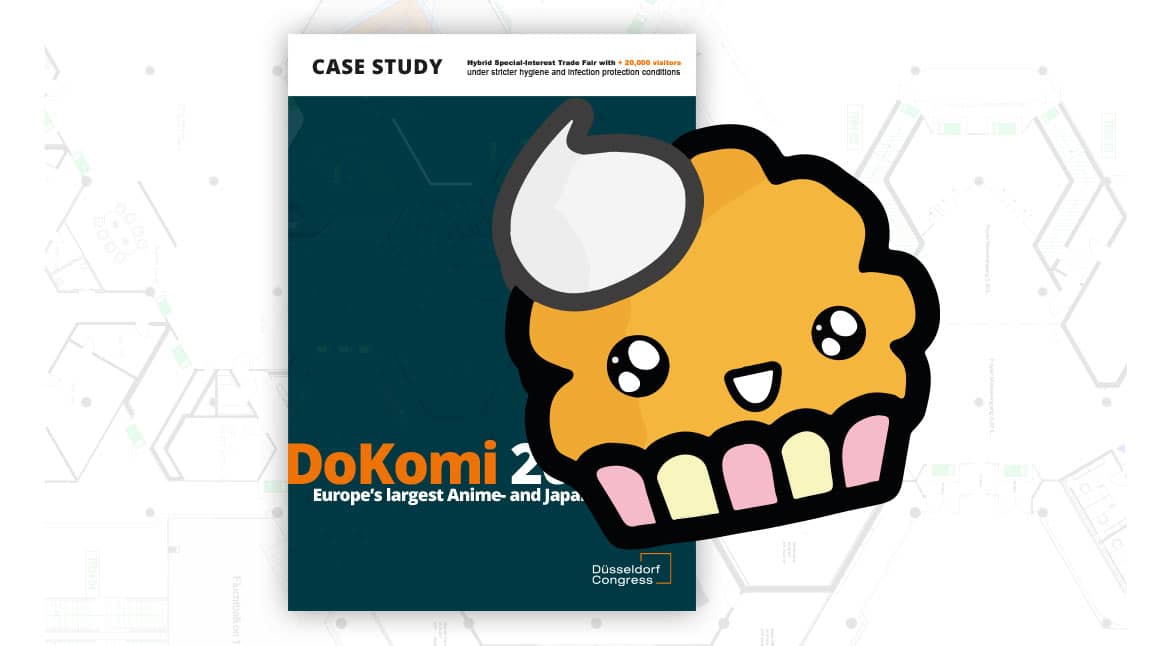 Case Study: "Case Study: DoKomi 2020 – Hybrid special-interest trade fair under stricter hygiene and infection protection conditions"
Download here

Redaktion
8. August 2021