Used the time for innovations during lockdown: Düsseldorf Congress geared up well for the future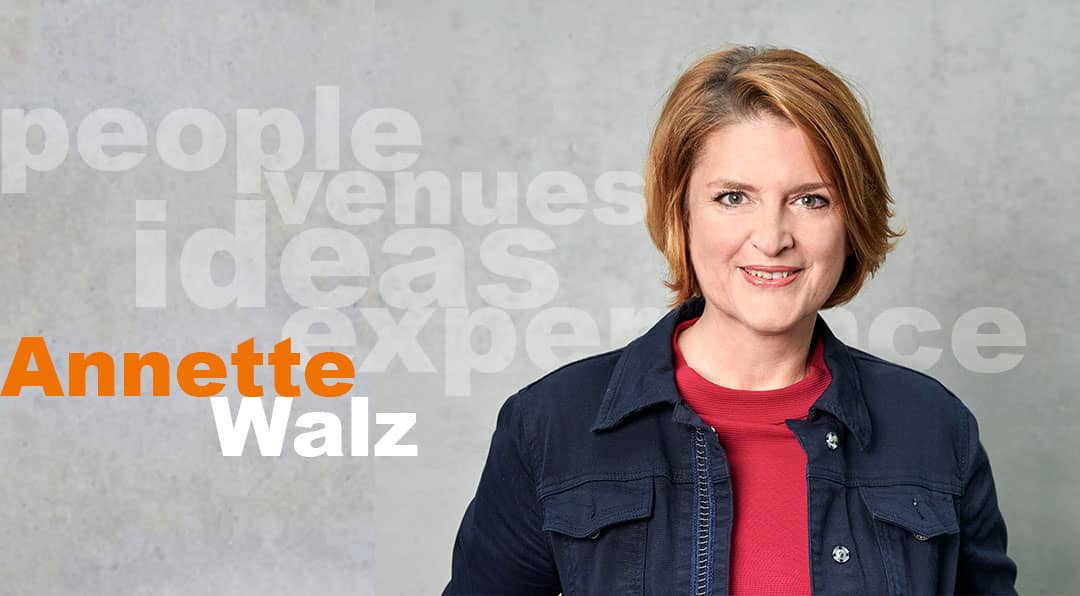 Success has many faces. Also at Düsseldorf Congress. In our series "People of Düsseldorf Congress" we are introducing you to the people in front of and behind the scenes in portraits and interviews. So you know who is working for your success.
Featured today: Annette Walz. As Head of "Innovation & Community Engagement" she has been responsible for coming up with new projects and developing variable event and hybrid meeting formats further since May 2020. She thereby lays the foundation for reaching out to new target groups.
Challenges have always appealed to her – but she had not experienced anything like it before either – a new job in the middle of lockdown! What an unfortunate kick-off you might think – or quite the contrary: the perfect timing to get started at Düsseldorf Congress in the newly created position as an Innovation Manager. Because when, if not now, are innovations more in demand than now? Remembering the first weeks in lockdown, Annette Walz today says, it was both: "Definitely not an easy situation when the exchange of experience with colleagues takes place under exceptional conditions for a start, but also the opportunity to start from scratch during the pandemic and to leverage the existing fund of in-house expertise with newly scaled formats. This makes many things easier: it changes the preparedness to re-think matters."
Vocation becomes profession: Communication as a profession
Precisely her "cup of tea", born in Düsseldorf she always loved to break new ground, if need be, even on construction sites in Wellington boots. Like back in the days when she started her professional career. Annette already moved from Oberkassel to what is the "Media Harbour" today on the other bank of the Rhine when she still studied communication science. Back then this was largely an impassable construction site – without the architectural gems of Gehry, Chipperfield, Jahn and other international architecture icons but with tons of sticky mud from excavations instead AND also the first few agencies that had realised the potential of this location early on.
Thinking marketing from the people's perspective – in an empathetic and multi-perspective way
"This is where I wanted to be – the colourful world of advertising, PR and marketing, their even more colourful protagonists and the diversity of topics totally fascinated me back then," she says in hindsight. You believe her immediately because there are terms such as "Customer Centricity" or "EQ – Emotional Intelligence" – that are obviously far younger than what is behind them. Speaking to Annette Walz you immediately feel that marketing presupposes the ability to see matters through people's eyes, to show empathy, see everything from different angles, develop a feel for what moves people and for what they want. This is called "Listening" today. You could also say: just her style, paired with a dash of Rhenish optimism and the philanthropy that is so characteristic of this city and region that she describes as follows: "Düsseldorf is a city that does not treat you as a stranger, is always open-minded and accessible."
Customers cooperating with Annette Walz feel at once that she has this "streak" and has already conceived and realised a host of different events in her professional life. Ranging from exclusive customer events for PUMA, where 200 VIPs were shuttled to the Champions League final in London with chartered flights, to major association congresses for Euroforum and the Handelsblatt Media Group.
From real big to small: events at CCD are scalable for all sizes
An expertise that also came to bear with Düsseldorf Congress quickly: what helped her was that there was no "zero hour" for Düsseldorf Congress where an infrastructure for hybrid and digital studio productions had to be established from scratch. "The technical standards and the body of knowledge acquired here in-house with major productions, recordings and transmissions over years, is a major asset because all services are provided from a single source. This means: we have not just started establishing this during the pandemic. And this makes all the difference," as she says. Because Düsseldorf Congress starts where others often give up: consulting on the set-up, developing a storyline, the scenic realisation and, of course, the technical production all the way down to participant management and a proprietary event App. These are all areas where Düsseldorf Congress has expanded its creative competence further. What the pandemic has changed fundamentally is the scalability of events. It now ranges from all big to really tiny offering a high degree of flexibility.
Event podcast "RheinPersönlich" One thing will remain unchanged though: "All productions satisfy the high quality standards of Düsseldorf Congress," says Annette Walz, who is currently busy "giving birth to her latest baby" – an Event Podcast. It is called "RheinPersönlich" and will regularly brief the event community on innovations and trends from this industry from July. After all, breaking new ground is her "cup of tea".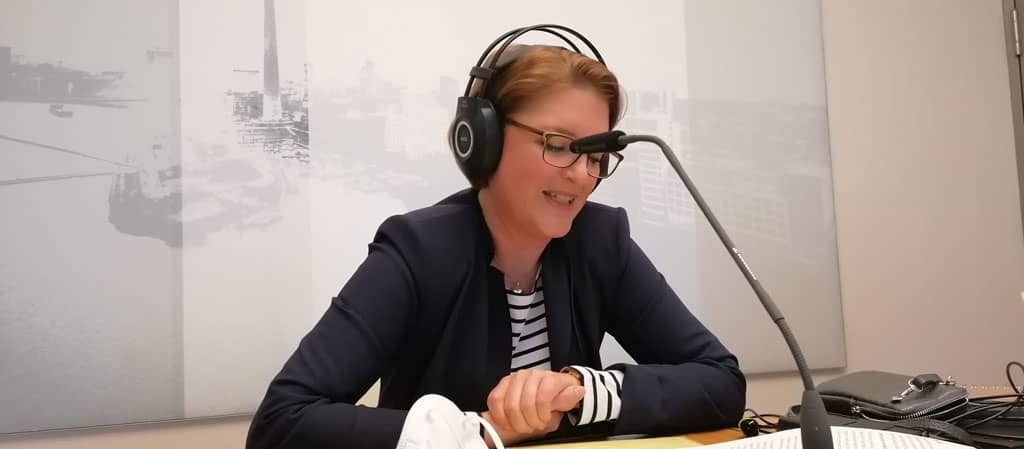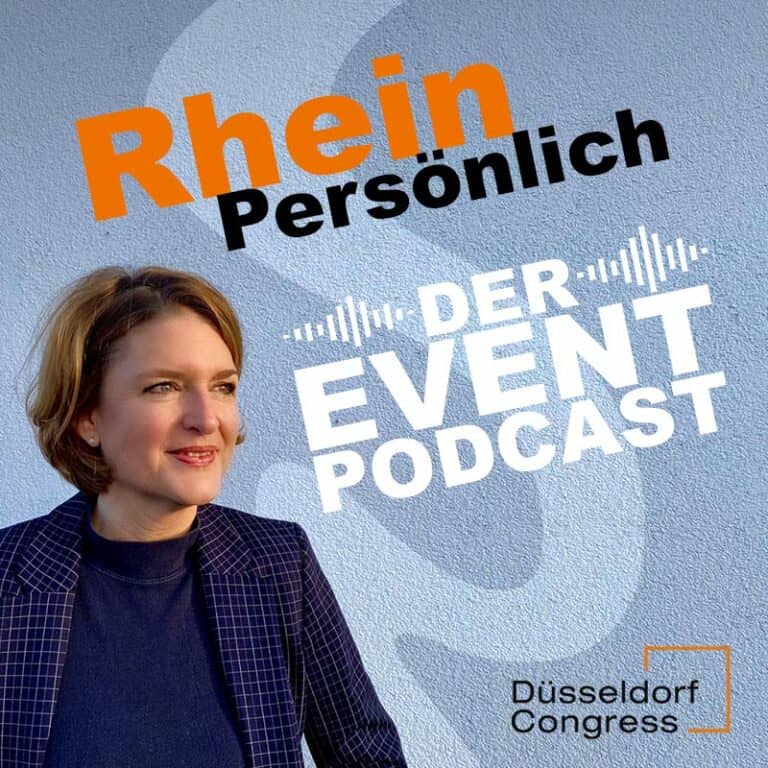 Rhein Persönlich hören und abonnieren: Listen on Spotify Deezer Apple Podcast

Redaktion
23. August 2021