State-of-the-Art Media, Building and Event Technology: CCD to refurbish Rooms 2, 3 and 4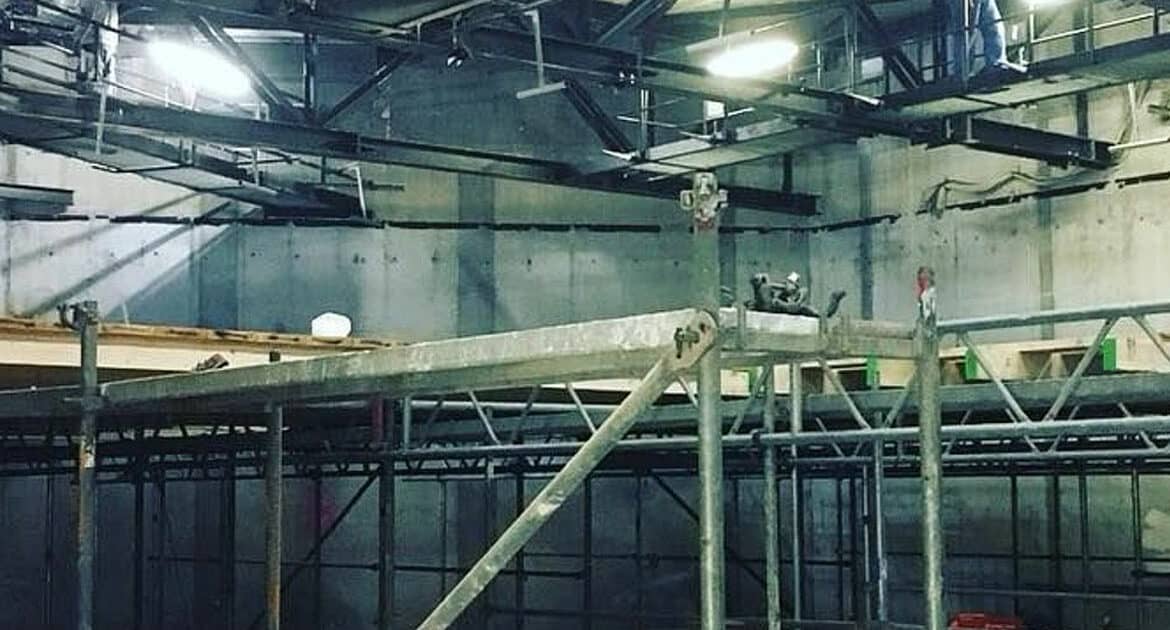 While right next door to CCD Congress Center Düsseldorf the steel structure for the new Hall 1 is taking shape, the core refurbishment of the congress center is progressing: work on Rooms 2, 3 and 4 has begun.
"Over the summer of 2018, the three rooms on the first floor will be completely refurbished and redesigned and updated with a special view to media technology. Flexible rooms with state-of-the-art building and event technology for conventions and company events will be created," says Hilmar Guckert, CEO at Düsseldorf Congress Sport & Event. From September all rooms will again be available for everyday event
State-of-the-Art Event Technology for modern Events
Rooms 2 and 3 will have light grey walls with a slight surface texture. Grooves in the wall surfaces make for optimal acoustics in the rooms. Floors will be covered with wall-to-wall carpeting with a 3D- texture look. The ceilings boast semi-recessed ducts for trusses while all-round hook rails on the walls serve to hang smaller objects.

The rooms are equipped with media distribution boxes in the ceilings, floor and walls – they contain audio and video cabling. All-round cable ducts will be incorporated into the walls. Additionally, floor boxes will be installed for media technology and connection boxes for media cabling in the ceilings. All rooms will be connected to the media technology grid of the CCD Congress Center Düsseldorf and of Messe Düsseldorf.
Rooms 2 and 3 will feature a new lighting concept. A LED striplight will be installed into the ceiling that allows any colour to be mixed. Alongside a new sound concept, the conference interpretation equipment will also be replaced.
Likewise, the production areas will be completely refitted providing space for ultra-modern sound and lighting controls plus a separate projection room and interpretation area. After the refurbishment the rooms will also feature an entirely new air-con/handling system as well as renovated fire protection systems.
Room 2 disposes of a fixed stage with curtain. The stage descends left and right lead to multi-functional backrooms suitable as green or backstage rooms. Room 3 has a mobile stage and scores points with a special feature: the entire front can be used as a projection screen.
Room 4 with mobile partition walls
The new Room 4 comprises four smaller rooms in total, which are separated by mobile partition walls. Two movable screens and their respective overhead projectors will be installed in the ceilings – they can be positioned for presentations to suit the room layout chosen. The room can also easily be equipped with active displays since the walls contain junction boxes for media connections. Room 4 is also connected to the media grid of CCD Congress Center Düsseldorf and Messe Düsseldorf.

Katharina Kellner
3. Juli 2018